Engine benchmarking service
A2Mac1 - Booth E125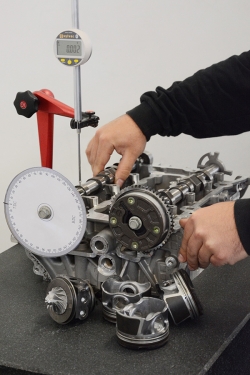 Stop by A2Mac1's booth to discover the latest additions to the company's database of engine benchmarking details.
---
Innovative CVT concept
Fallbrook Technologies Inc - Booth E408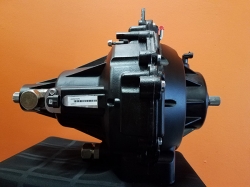 Texas transmission company Fallbrook will show the latest versions of its continuously variable planetary transmissions (CVP), which were originally designed for bicycles but are suitable for electric and piston-powered vehicles, as well as industrial applications.
---
More durable rapid prototype parts
Synergeering Group LLC - Booth E210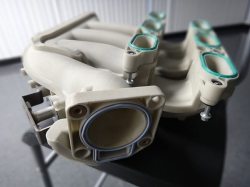 Visitors looking for more durable rapid prototype parts should stop by Synergeering Group's booth, where they can learn about the company's own RapidNylon process.
---
Measurement of engine mass properties
From the conference...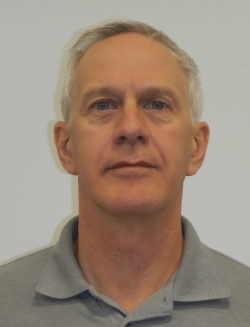 Engineers looking for a way to improve the process of determining engine mount locations should visit the Open Technology Forum, where Dr Dale Andreatta, mechanical engineer at SEA Ltd, will discuss a new machine for quickly and accurately measuring vibrational properties such as the torque roll axis.
---
Full planar spray droplet sizing
From the conference...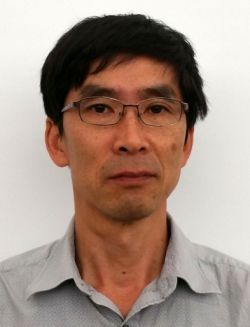 At the neighboring Open Technology Forum, Dr Jongmook Lim, vice president of En'Urga Inc, will present the company's new robust instrument to estimate full planar drop sizes in sprays.
---
Engineering consultancy
Nincar Europe - Booth E102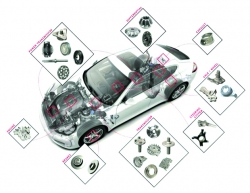 When you are looking for a partner, it can be difficult to find the right fit with regard to products and requirements.
---
Controlling metal flow
Hitchiner Manufacturing - Booth E216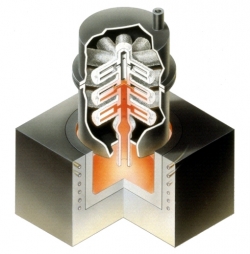 The evolution of engine design requires components with high stiffness-to-inertia ratio, fatigue durability, and durability to high fuel pressure and high operating temperature levels.
---
Sand casting from Japan
Kyowa Industrial Co Ltd - Booth E202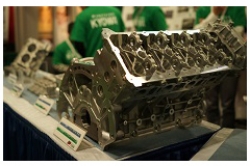 Casting remains a critical process in the development of engine blocks.
---
Precision tin plating
Precious Plate Inc - Booth E310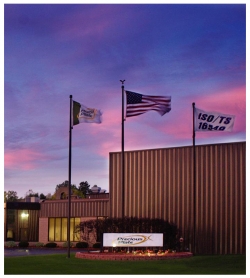 Precious Plate will show visitors to Engine Expo how it has made significant advances in reflow tin on connector parts.
---
Crankshaft polishing solution for low-volume, high-changeover manufacturing
Nagel Precision Inc - Booth E443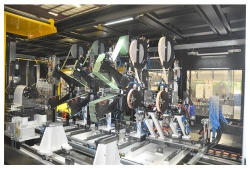 Crankshaft manufacturers who produce low volumes and have a high changeover often have to buy expensive machines and dedicated tooling for every model, or polish the crankshafts manually and run the risk of losing the cylindricity
---
Future-proof EV battery and powertrain testing solutions
From the conference...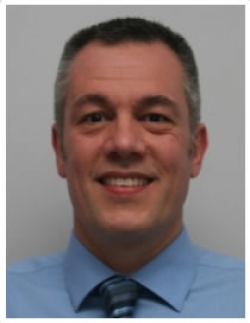 The required production and testing volumes for hybrid and electric vehicle batteries is only going one way, so at the Open Technology Forum, Peter Fischbach, the National manager for IoT strategy and sales at Bosch Rexroth, will talk about the company's solution
---
Boosting motor and drivetrain test and development productivity
From the conference...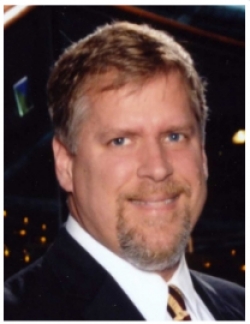 At the concurrent Open Technology Forum, Mike Hoyer, applications and marketing engineer at HBM Test and Measurement, will be talking about how the company's solution can speed up the testing and validation of powertrain components, especially in electric and hybrid vehicles.
---
New casting and machining facilities in China
YDC/CMT Imports - Booth E242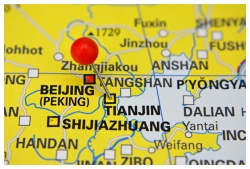 Chongqing Yujiang Die Casting Co (YDC) will be present at Engine Expo to introduce its two new casting and machining plants.
---
Cosworth new advanced manufacturing center
Cosworth - Booth E301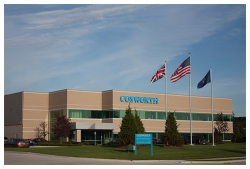 Legendary company Cosworth returns to this year's Engine Expo with news of an all-new US manufacturing center as it celebrates its 60th anniversary.
---
3D-printed sand molds for die-casting
Tooling & Equipment International - Booth E320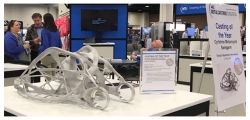 Tooling & Equipment International (TEI) will bring its 3D-printed sand molds to Engine Expo 2018 in Novi.
---
Portable exhaust measurement system
NGK Spark Plugs (USA) Inc - Booth E318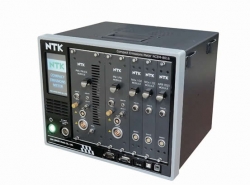 NGK Spark Plugs will showcase its subsidiary NTK's new compact emissions meter (NCEM), a portable measurement system that promises to be a user-friendly way of obtaining exact exhaust emissions measurements.
---
Water injection system
Nostrum Energy LLC - Booth E204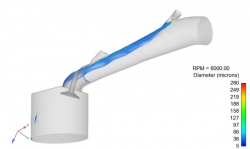 Nostrum Energy develops advanced dilute combustion systems and fuel injection technologies for aftermarket, research and OEM applications.
---
Non-Wankel rotary
Liquid Piston Inc - Booth E300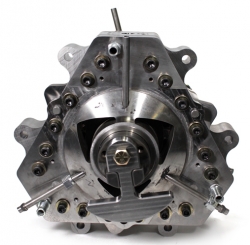 LiquidPiston will showcase the latest model to use its remarkable non-Wankel rotary engine concept.
---
Precision bore grinding
C & B Machinery - Booth E108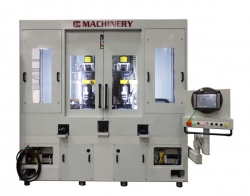 C & B Machinery will be presenting the latest addition to its line-up of vertical clamp bore micro-finishing grinders at Engine Expo.
---
Controlled gasoline auto-ignition
Sonex Research Inc - Booth E232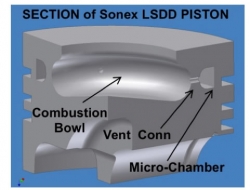 Sonex Research has developed a piston design that allows gasoline engines to run on auto-ignition, like diesels, thus reducing emissions before any exhaust aftertreatment.
---
Cold-forged safety components
Iidzka Seisakusho Co Ltd - Booth E302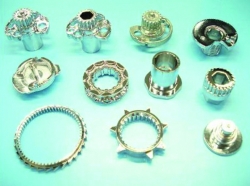 When it comes to safety components, you cannot compromise on precision or strength.
---
Metal injection molding
Indo-MIM Inc - Booth E214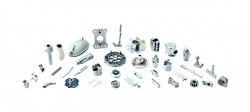 Indo-MIM will explain why, for engine component manufacturers, metal injection molding (MIM) is becoming an increasingly popular choice.
---
Advanced additive manufacturing
Tooling & Equipment International - Booth E320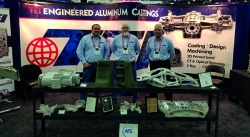 Additive manufacturing, or 3D printing as it is often called, has revolutionized prototyping and other areas of the automotive industry.
---
Supply chain optimization
Industry Star - Booth E308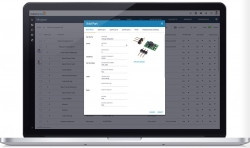 With the right software and supply chain partner, it is possible to cut component costs by up to 20%, compress program timelines by up to 30% and reduce program risks by up to 33%, all within a few months, according to IndustryStar Solutions.
---
Power-generation systems
Enginuity Power Systems - Booth E412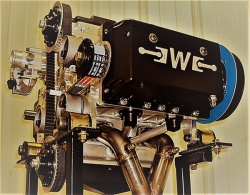 Enginuity Power Systems will unveil its full line of engine, generator and nanogrid solutions at the Engine Expo 2018.
---
Torsional vibration control
Vibratech TVD - Booth E400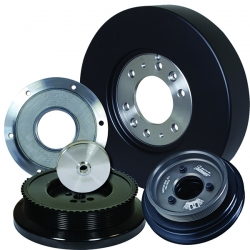 If you want to achieve torsional vibration control comparable to that of professional motorsport, Vibratech TVD is a must-see at this year's Engine Expo.
---
Electrified powertrain solutions
Thermamax Inc - Booth E306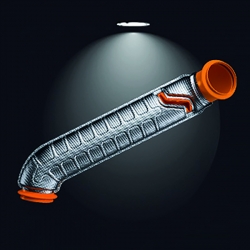 Thermamax, a maker of insulation and protective products, will demonstrate how it is preparing future-oriented solutions for electrified powertrains at this year's Engine Expo.
---
Patterned abrasive microfinishing concept
Mirka USA - Booth E404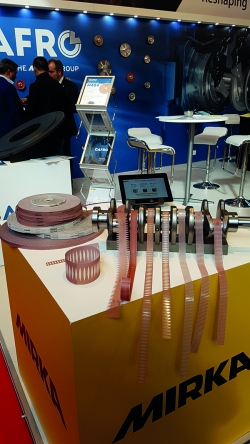 A unique production process concept that creates abrasives of virtually any pattern will be on display at this year's Engine Expo.
---
Model data analysis
Model Engineering Solutions GmbH - Booth E140

MES, an expert in model solutions, will individually present two key products at Engine Expo 2018.
---
Next-generation components
AdvanTech International - Booth E222

Advantech will be showcasing its rotation position sensors, gyros, IMUs and flat-wire edge-wise winding solutions, all aimed at the development of autonomous and electrified vehicles.
---