Magazine
Engine Technology International
Click here for free
magazine subscription + media pack
Magazine
Electric & Hybrid Vehicle Technology International
Click here for free
magazine subscription + media pack
The Stuttgart Messe is one of the finest exhibition venues in Europe.
Landesmesse Stuttgart GmbH, Messepiazza 1, 70629 Stuttgart
Click here for more
Hotel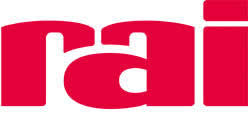 Official hotel agent
Proposals must be submitted by 10 March 2017
click here!
Click here to enter these dates in your e-diary
or
Google Calendar
20, 21, 22 JUNE 2017
TAKING PLACE AT THE SAME TIME AS:
Engine Expo Novi


For more information on
Engine Expo Novi 2017,
please contact Jason Sullivan at
jason.sullivan@ukipme.com
or on +44 1306 743744.

2016 Forum Downloads